Yesterday evening I was a little bit bored, so I decided to change the banner of the blog and of my Modepass. Do you like the result?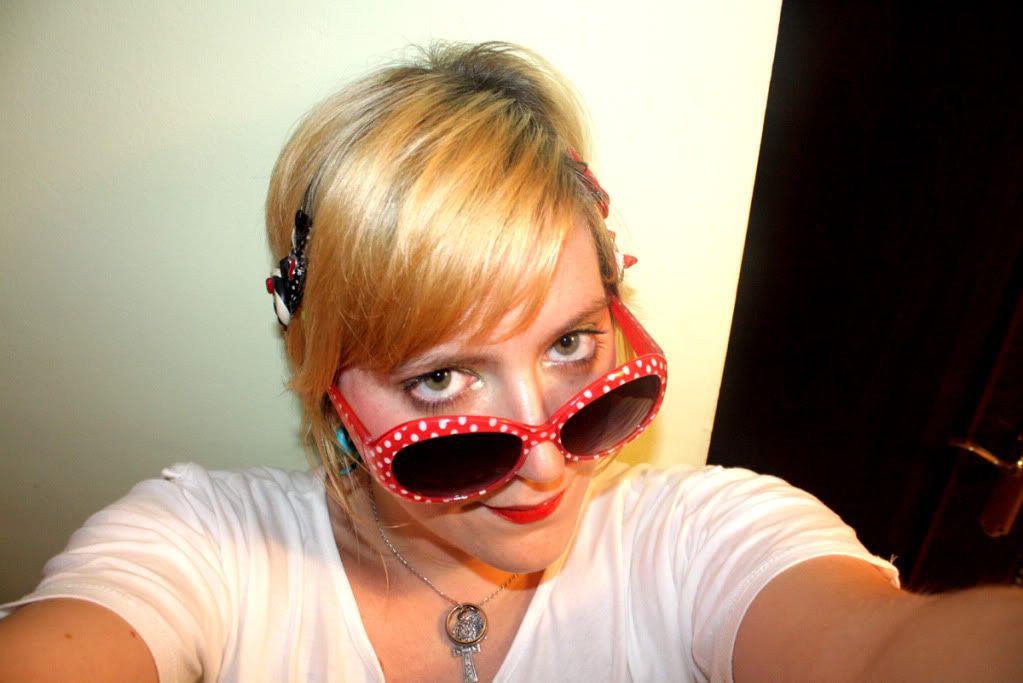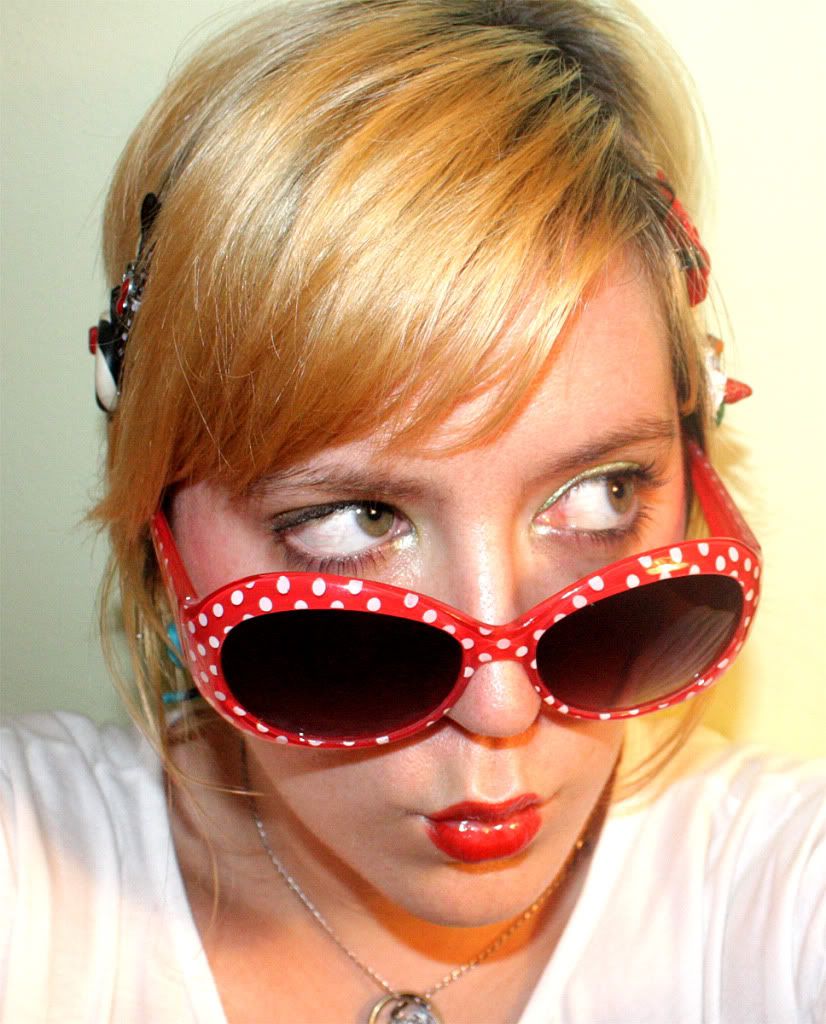 Yes, I'm in totally love with my Claire's sunglasses! The hair accesories are handmade (except the black ribbons). I used for making up my face a MAC base, an old Claire's green eye shadow with glitter, Clinique's waterproof rimmel and my lovely Dior's lipstick (my favourite one).
I hope that today I'll go out with Rose just for take some coffee and have a little chat... I've seen her since last week! And I want to go out this evening, I've been reding all the weekend and yesterday. At the moment I'm reading "A song of Fire and Ice", they're great novels... this september the fith book will be release, so I must read the fourth really fast!
And one thing more; yesterday I saw this Arcade Fire's video:
And I've decided that next year, I'll go to Glastonbury festival... and I'll wear some cool rubber boots...
Have a nice day!