My bohemian night was quite funny, but on the other hand... mosquitoes feasted at the expense of my blood, I have bites all over my body! However, that did not stop out on Saturday night with friends to dinner and dancing for a while.
Dress - Hell bunny
Cardigan - Blanco
Socks - claire's
Pumps - Offbrand
Bag - Blanco accesories
Ribbon - Handmade by me!
First, I had dinner with Rose, Jose, Miguel and Rubén; and then I went to "El cairo" with María and Jairo.
After that, we went to "On", a place where the lights are changing colors during the night.
Yesterday was a quite day; I was at home all the evening reading and chatting with friends.
And today I hope I'll go out, because... yes! It's raining! And I love walking in the rain! Fall is almost here, yaw! Anyway, if the plan does not work, I bought a sailor style patch and perhaps I'll sew it this afternoon to a cardigan.
By the way, I saw this wonderful skirt today: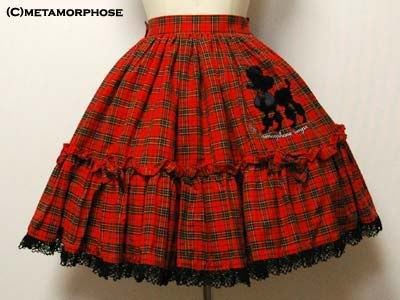 The new Metamorphose's collection is so "Back to school"!
And one thing more: as you can see, now I've got a LookBook too; here's the adress:
http://lookbook.nu/Sahakiel
So if you have an account, I'd love if youlet me know, so I could become a fan!
Have a nice monday!