I've got some fashion obsessions that I can't get out of my head: leopard prints, tartan fabric and sailor style.
And seeing cute dresses and skirts like the ones of
ModCloth
doesn't help me much!
I also love this Liebemarlene vintage sailor dress, it's so lovely!
And of course, I'm in totally love with the sailor Lolita style...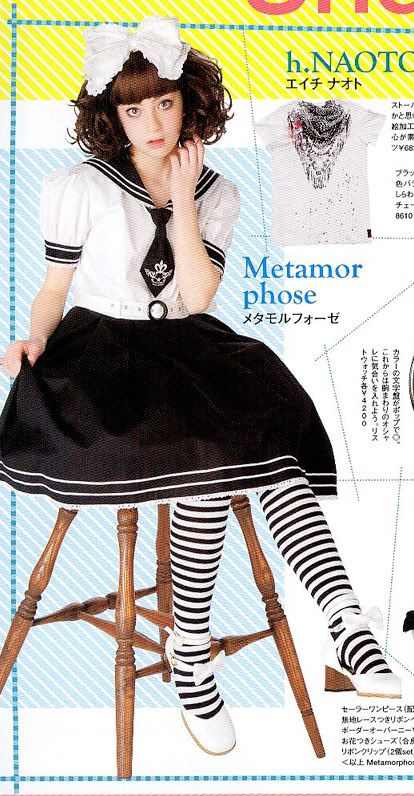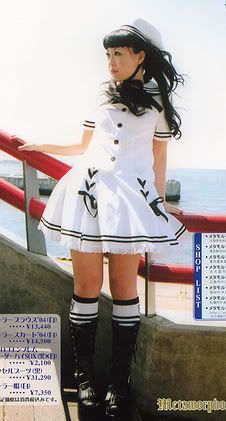 The last one is pure love! I love that Metamorphose collection!
I'm obsessed with this, and with mix it with a punk style... sailor punk Lolita? What do you think? I guess I need a sailor hat like the last one... and that Liebemarlene Vintage dress, yes... maybe... maybe...
By the way, I didn't show you my last acquisitions...
This navy brooch is from a shop at Barcelona called "Chandal"; the girls who make them have got a very funny name, "La Virgen de Los Broches"; something like "The virgin of the brooches" in English! You can visit her page
here
.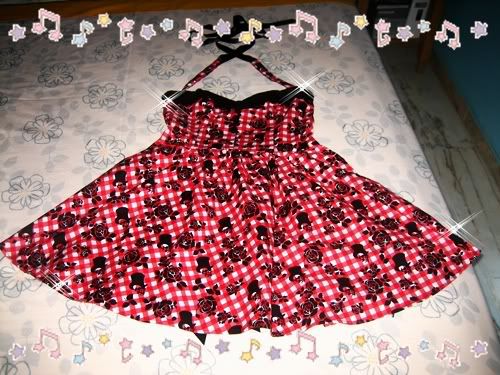 And I bought this lovely pin-up dress in Barcelona too; it's from Hellbunny and I paid for it 45 €. I've worked with this brand and I really think it's a good price for it.
I've got more new stuff, but I must take pictures of them!