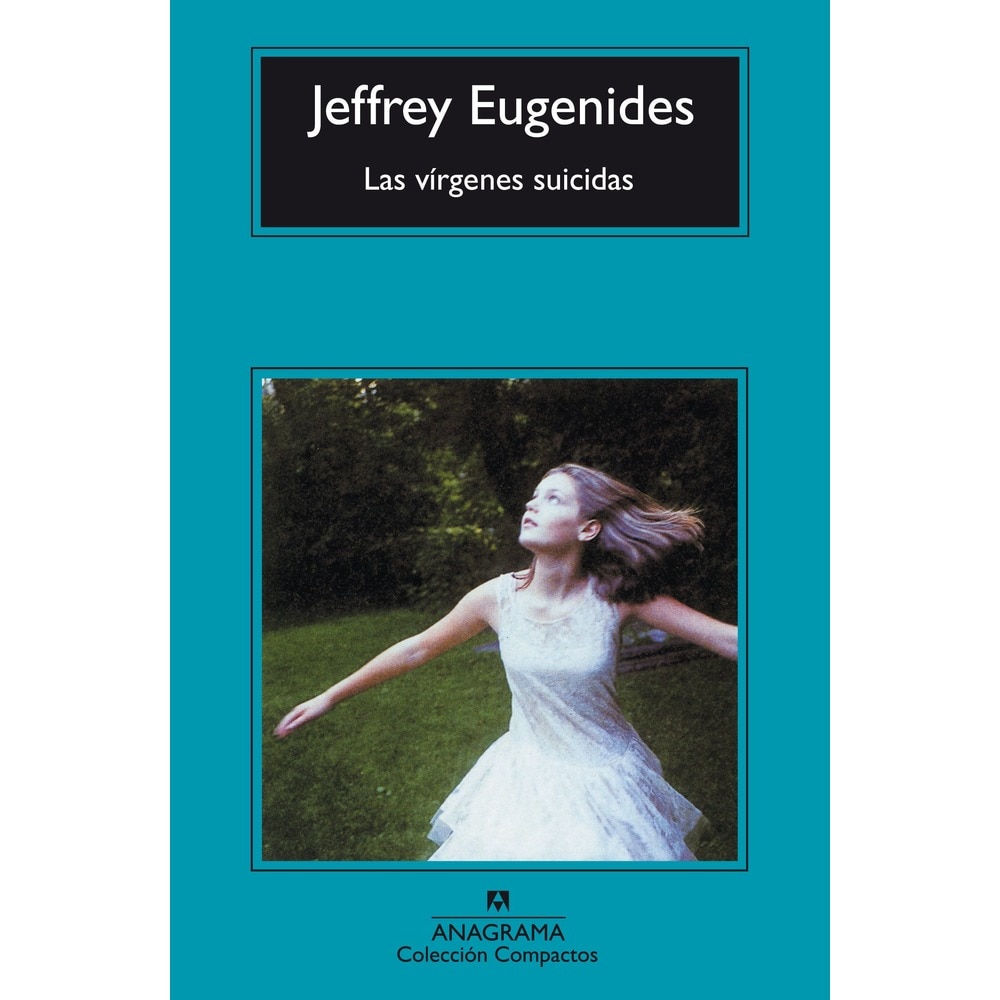 This summer I have
been reading
a lot, and
one of
the books I've
recently
finished
(I have
the
habit of
reading two
or three
at a time)
is "
The Virgin Suicides
" by
Jeffrey Eugenides
.
Sure most
know
the
movie of the same
name,
directed by
Sofia
Coppola
.
Este verano he estado leyendo bastante, y uno de los libros que recientemente he terminado (tengo la manía de leer dos o tres a la vez) es "Las Vírgenes Suicidas", de Jeffrey Eugenides. Seguro que la mayoría conocéis la película del mismo nombre, dirigida por Sofia Coppola.
While the film

'

s a quite

faithful

adaptation of the book

,

this

shows us

between its

pages

more secrets

of the

Lisbon

sisters

, who,

after the suicide of

little Cecily

,

began to live

in a spiral

of decadence

compounded by the

strict

conduct of itheir

parents

towards them.
Si bien la película es una adaptación bastante fidedigna del libro, éste nos muestra entre sus páginas más secretos de las hermanas Lisbon, quienes, tras el suicidio de la pequeña Cecilia, comienzan a vivir en una espiral de decadencia acrecentada por la estricta conducta de sus padres hacia ellas.
The
issue of suicide
in adolescents
is treated
extensively in
the book, and
although
you never get to
enter the mind
of the
Lisbon girls
,
throughout
the plot
share
the anguish and
melancholy
that they're suffering
.
As
an external
viewer
we read a
report
where the protagonists
try to reconstruct
what
happened in
the Lisbon's family house
,
looking for
signs
that once
escaped
to those who
lived through the
tragedy.
No
mysteries
, no
guilt
,
only
a sense of
bitterness
from
the first pages
that
as we move forward
the book becomes
increasingly
imminent.
El tema del suicidio en edades adolescentes es tratado de forma extensa en el libro, y si bien nunca llegas a entrar en la mente de las hermanas Lisbon, durante toda su trama compartes la angustia y melancolía que padecen. Como un espectador externo leemos lo que es una especie de informe donde los protagonistas intentan reconstruir aquello que sucedía en la casa de los Lisbon, buscando aquellas señales que en su día escaparon a todos los que vivieron la tragedia. No hay misterios, no hay un culpable, sólo una sensación de amargor desde las primeras páginas que, a medida que avanzamos en la historia se va haciendo cada vez más inminente.
What was going through
the head of
the
Lisbon
sisters?
It's something you
never know
, just as
we cannot know
what goes through
the
head
of who decides
to end his life
so abruptly
.
¿Qué pasó por la cabeza de las hermanas Lisbon? Es algo que jamás sabremos, igual que no podemos saber qué pasa por la cabeza de quien decide terminar con su vida de forma tan abrupta.