Hola a todos!
No, no; no he vuelto antes de mis aventuras en Polonia, ¡tranquilos! Sencillamente no quería dejar pasar más tiempo antes de realizar este genial sorteo que me propuso realizar Miss Cristal para todos mis seguidores de España!
Pero, ¿quién es Miss Cristal, os preguntaréis?
Gabriella Campbell es editora, articulista, aprendiz de artesanía y poeta ligeramente maldita... y además, un amor de persona! Gabriella y yo nos conocemos desde hace muchísimos años, y la verdad es que me dio mucha alegría cuando supe que iniciaba su aventura en el mundo de la artesanía. Sus productos son realizados a manoy utiliza piedras como el cuarzo, ónice, coral... todos diseños suyos, originales y he de decir... ¡preciosos!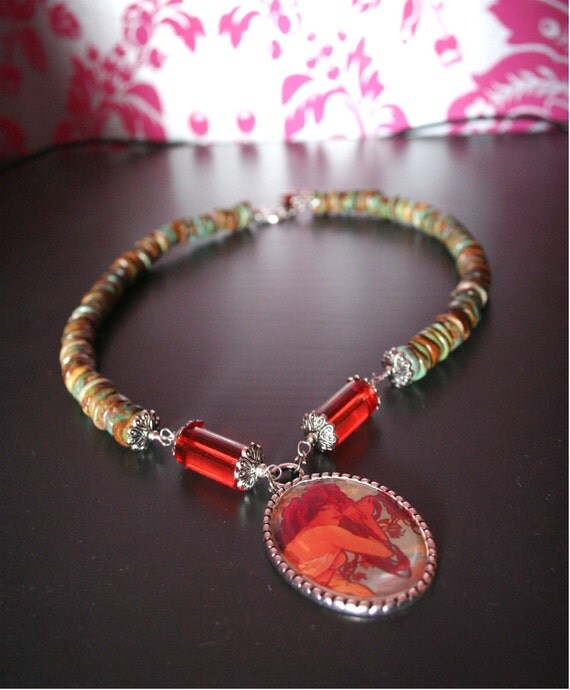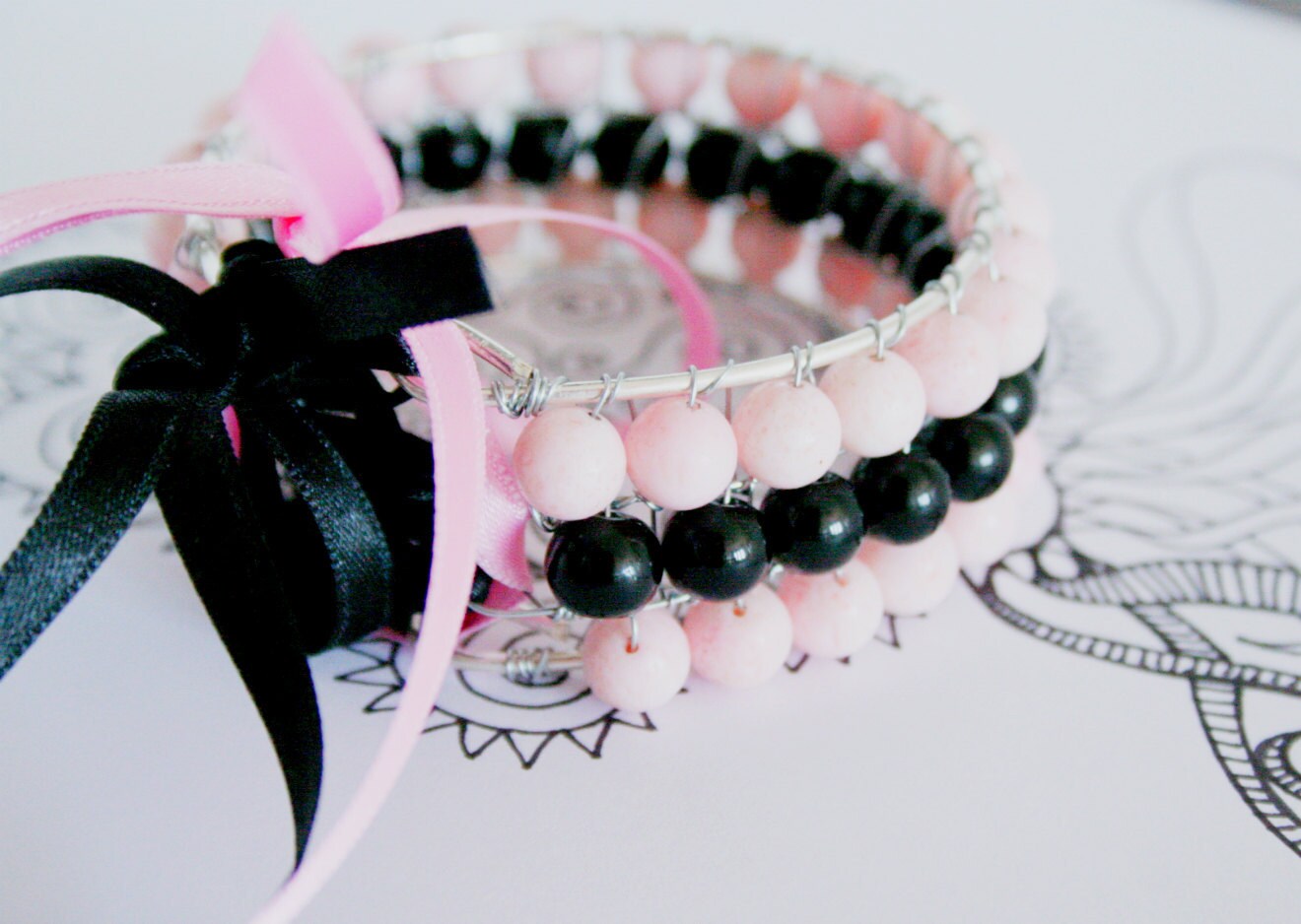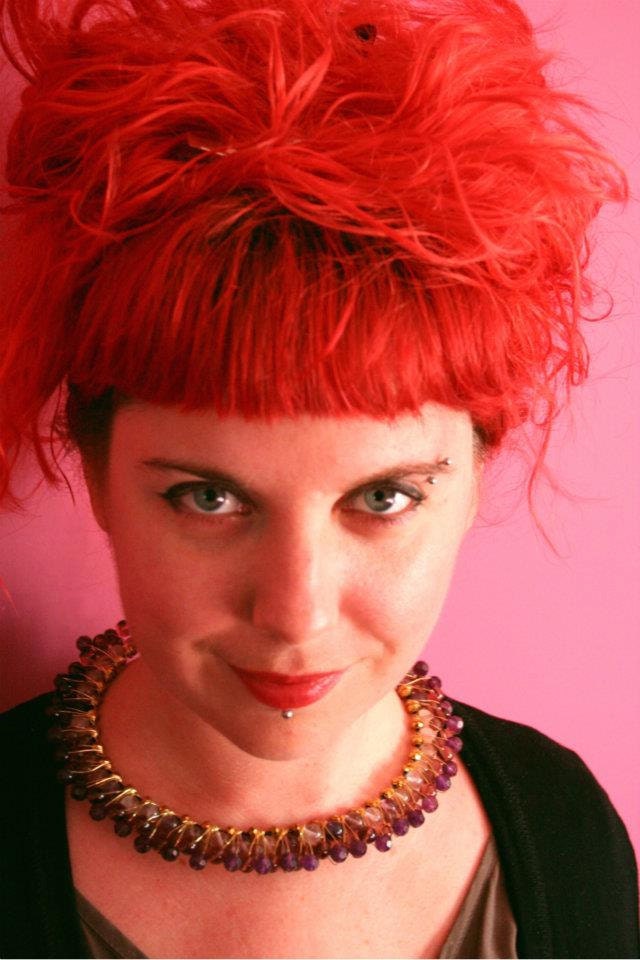 Hace un par de semanas, Gabriella me escribió contándome que estaba interesada en hacer un sorteíto a través de mi blog, y a mí me pareció una estupenda idea, ya que creo que hace verdaderas preciosidades. Así pues, nos pusimos manos a la obra y hemos decidido sortear esta bonita pulsera!
La pulsera 'Pavo Real' es, en sus propias palabras, una "Elegante pulsera con cuentas de cuarzo reconstituido en un precioso tono verde lima, engarzadas con alambre galvanizado de acero, fornituras de plata tibetana y atada con un precioso lazo de color chocolate. También incluye un enganche con cadena para poder ajustarla perfectamente a tu muñeca. Las cuentas son de 8 mm (el ancho de la pulsera es de 9 mm). Un bonito pavo real de plata tibetana (aleación de hierro, peltre y plata) cuelga del brazalete."
¿No os parece preciosa? Porque a mí sí!!
Y, ¿cómo participar? Pues vamos allá! Las reglas para poder entrar en el sorteo son sencillas:
1. Has de ser fan de mi blog a través de Google Friend Connect y además, debes apuntarte al boletín de Miss Cristal, a través del cual una vez al mes recibiréis sus novedades,

ofertas y premios exclusivos por recibirlo (y ahora que vienen las Navidades, puede ser interesante, ejem!). Para apuntaros al boletín sólo tenéis que mandar un mail a

gabriellavc(arroba)yahoo.es con ALTA BOLETÍN en el asunto (por lo demás puede ir en blanco)

. Una vez hecho esto, deja tu comentario aquí :)! Si ya sigues mi blog, sólo has de subscribirte al boletín de Miss Cristal.
2. Para conseguir un número extra, has de hacerte fan de la página de Facebook de Miss Cristal.
3. Para conseguir más números extras, COMPARTE este post! Puedes hacelo en tu muro de Facebook, tu página, vía Twitter, en Google+, Tumblr, Pinterest, en el patio de vecinas... dinos dónde lo has compartido (eh, lo comprobaremos, no hagas trampas ;P) y por cada sitio verificado, ganarás un número más!
¿Y para qué tanto número, os preguntaréis ahora? Muy sencillo: la persona que más números tenga ganará un premio sorpresa, así sin más! Y si son varias, se realizará otro minisorteo entre aquellos que coincidan en cantidad de números! ¿A que mola?
El plazo del sorteo será desde hoy LUNES 12 hasta el DOMINGO 18 DE NOVIEMBRE. El ganador o ganadora será anunciado el lunes 19!
Por cierto, Gabriella me envió a mí una pulserita para que me hiciera una idea de cómo sería la del sorteo... y estoy encantada con ella! Muchas gracias reina!
Y ahora sí, os dejo con un par de fotos de look que me hice el otro día luciendo mi nuevo jersey de Cache Cache, que me encanta... no se aprecia del todo en las fotos pero es una Union Jack!
Boots - H&M customized by me
Today there's a new giveaway on my blog, but sadly it's only for my spanish readers! Anyway, if you wanna check the beautiful things of my sponsor, visiti MISS CRISTAL and contact her if you wanna make a purchase! Now that Christmas are coming, handmade things are great presents!