As I complete to retouch photos of yesterday's meeting, I thought that my blog has changed a lot, both in content and appearance, since I started. That is why I make na short guide to what you can find it at the level of links directed to other places outside it.
In the sidebar you can find l lateral section "You can read me to ...", which are located at the following buttons: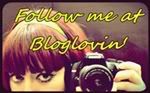 The Bloglovin' button. I discovered Bloglovin' a while ago, thanks to Laia; and I must say that it's the best tool for reading blogs I've ever seen. It's fast, confortable an easy to use for following your blogs; almost everybody has it! And it's cool because you can save your favourite post of your bloggers!
I've been searching all the blogs I follow by Google Friend Connection, but I haven't found all of them... so, if you read this and finally you decide to make your bloglovin' account, please, tell me! So I could follow you in an easier way!
And of cours,e if you like my blog, you're welcome to follow me in that way too!
The Lookbook.nu button. Lookbook is a fashion community about real people who post their daily looks. It's full of awesome inspiration, that's why I've got an account there! So, if you don't know about lookbook, just go around it and have a look!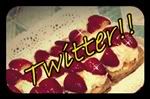 The Twitter button. Everybody's got a twitter these days... and you know how it works! I must say that I don't use it a lot, but it's good to have one just for having the latest information of the people you follow!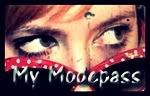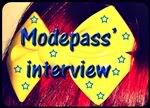 The Modepass buttons. Modepass is an international fashion community; I think is the first one I joined, and I had the pleasure of being interviewed by them, so you can go to Modepass and to my interview by clicking in those buttons!
The Chictopia's friends button, that counts the friends I've got at Chictopia, another big fashion community that I check everyday for inspiration!
And finally, the Independent Fashion Bloggers badge, a great tool for spread the inspiration and great posts between fashion bloggers from all around the world!
Just below you can find this:

It's a direct link to Laia's blog, Let me feel like a doll. I think that you all know how close we're, so we decided that instead of change buttons, we could have this funny picture of us in our sidebars!
And a little bit more down, you'll find The Hardest Button to Button, a section that I specifically made for your buttons, if you want to change them with me; and after that, you can fin the I support section, with a link to Indiestylemedia, a blog from that community and a button to Mando Diao's page (I'm a part of Barcelona's Street Team; by clicking on it you support us).
Finally, in the lower part of the whole blog, you can fin another Mando Diao's button and my latest Flickr's pictures... and I think that's all!
Hope this was useful... do you think that I need something more for my blog? An email me button or something like that? Ideas are welcome!!
And now I'm going to finish my other post!! Have a nice monday!